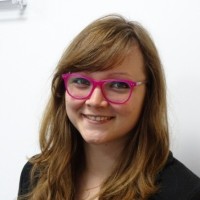 Sophie Rouf
Hatfield, UK
"We have worked with Creatizens now on several projects and it's been a pleasure! The team have always worked within their own tight deadlines to produce great work and their communication with us has been top notch. They have even made some suggestions which we wouldn't have thought of ourselves and were the perfect solutions to the challenges we were trying to overcome at the time!"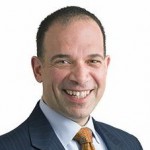 Heinan Landa
Washington DC, USA
"Stellar work and terrific communication. I have worked with many developers in my years running an IT company, and Creatizens is one of the best. They carefully analyzed my requirements and diligently worked through them to produce a website I'm very proud of. Check out www.optimalnetworks.com to see it. I highly recommend his services to anyone who wants to be kept informed every step of the way and also have a polished product to boot. Fantastic!"

Gary Edmonstone
London, UK
"Well what more can I say? This is the first time I hired a company and really did not quite know what to expect. I must say that I was slightly nervous at first. However, my fears were put to rest very early on in this project. Creatizens is an incredible team to work with. Always courteous and a fast communicator, they understood very quickly what I was trying to achieve, and always advised me on a better way to do something, if appropriate. Their attention to detail was impeccable, and although this project took longer than we first planned, this was simply due to my ever changing mind when I saw what Creatizens was capable of doing. I would recommend them 150%, and hope to do more work with them in the future."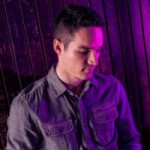 Jason Brown
Ontario, CA
"Great work, guys! Very pleased with the product, done at a reasonable price and timeline. I don't give out perfects, typically… because there's usually something that could be done just a bit better… But I have no complaints with these guys at all. Very professional, great quality."

Manuel Valera
California, USA
"This was an excelent project done by Creatizens. he was able to complete this project in the time he said he would do it without delay. They exceeded all of my expectations in a project which has made my site a great place for my users. I highly recommend them to everyone."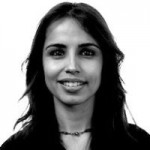 Dimple Mohan
Texas, USA
"We had a wonderful experience working with Creatizens. Our project was complex and our time-lines tight. We were hesitant at first to use an offshore resource to help build a complex extension for Joomla! Out of the 7 that sent us a proposal, we found Creatizens to be the most responsive and he asked the right questions. It wasn't about the money but about the details of project that mattered. We found Creatizens to be responsive, detail oriented and very communicative. He helped us meet our deadlines and we plan to use him for all our future Joomla! projects."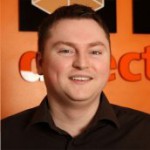 Ryan Metcalf
London, UK
"Fully understood our needs from the word go. Great communication throughout the project. Highly recommended and would certainly hire again. Will be in touch soon about future work. Thanks again Wizards."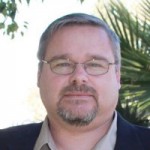 Terry Owen
California, USA
"My project was handled with the utmost professionalism and attention to detail I could expect. I highly recommend hiring Creatizens for any of you Joomla programming needs."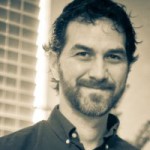 Howard Theriot
Texas, USA
"This was my first time to hire a company and I chose Creatizens based on the fact that, while other developers were telling me why I should choose them, Creatizens provided a concise explanation as to what was needed for my solution. The project was handled in a very friendly and professional manner. Highly recommended!"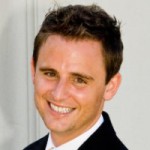 Steve Standione
California, USA
"Great to work with… Fast and dependable. All questions were answered quickly and all customizations were made promptly. I will definitely be using Creatizens's services again. Excellent choice and would recommend anytime."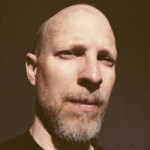 Bill Heaton
California, USA
"Creatizens was able to write a custom PHP script that I needed to run in my Joomla! content items. Great job! Communication was smooth; both the project delivery and pricing were as expected and promised."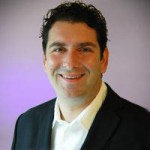 Naldo Peliks
San Francisco, USA
"We had some very complicated menus to do for our site and had trouble finding someone that was confident he could take on the project. Creatizens came in and got the job done. Through the process they were very quick, professional and performed well above our expectations. We'll definitely be coming back to them for additional projects. Here, see for yourself: www.openbravo.com … Thanks a lot!"
"Such easy programmers to work with. They delivered well in time and to perfection. They even offered to go beyond the scope of the project if needed. Highly recommended."
"I can't praise Creatizens enough – the work they've done for us is everything we asked for and of a much higher standard than we have expected. They never complained about any of our requests and his work was delivered exactly on time. I'd have no hesitation to use them again."
"Dealt for the first time with Creatizens and it was a real pleasure. My project was completed ahead of time, each and every requirement I had were met and it was flawless. I definitely recommend them as I will surely hire them again for future projects."
Jeff Hendrickson
California, USA
"Creatizens are excellent developers! They completed our component/module before the deadline. Great communication and an even greater script. Will definitely work with them again on future projects without hesitation!"