"A long-awaited trip to Siargao opened our eyes to the other side of island life."
Teddy Catuira, the founder of Etaka, was on a short trip to Siargao, Philippines when the trip turned into a lifelong mission.
Siargao, the Surfing Capital of the Philippines, is visited yearly by over 300,000 tourists. Amid the breathtaking views and thrilling adventures, Teddy soon discovered a major problem: access to quick cash was quite difficult and challenging. At the time of their visit, they only found one ATM and it was in another town—a 40km ride away from where they were staying. To add to that, it was often cashless or offline!
Teddy founded Etaka to address the cash problem in places where cash can be done away with. The company's vision is to bring banking services to the unbanked – starting in Siargao then to other remote islands of the Philippines. They are one of the few FinTech startups in the Philippines with this audacious goal.
Cashless and Even Smartphone-less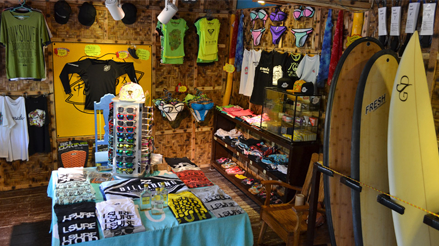 The first phase of the roadmap is to make transactions easy and cashless. With financial inclusion in mind, the solution should benefit even merchants who can't afford smartphones and the unbanked businesses who can't accept credit card payments.
So while Etaka planned to build a digital wallet app, vendors who don't have smartphones should still be able to accept payments. The whole system was designed with these goals in mind:
Enable tourists to safely transact with local merchants without carrying cash around.
Conveniently allow credits to be transferred into the digital wallet through bank transfer or credit card.
Empower small merchants to accept payments using just a QR code. No smartphones needed.
Cashless transactions will be a huge help for small vendors. How many potential customers have they lost because they don't have change for the customer's large bill? A smartphone-less digital wallet will enable them to receive payments no matter how small.
Looking for an App Developer Who is Aligned with the Company's Vision
Putting up a FinTech company is no joke. They knew it's critical to find the right developers who will build their core technology.
Etaka sought to find the most competent mobile app developer and tried several providers. But their search brought them something more - a tech partner who is aligned with their vision. Timble, in partnership with Creatizens, not only provided the technical skills to build a modern software. They also played an advisory role in other aspects of starting a startup.
How to Save Money in Building a Mobile App with REST API Backend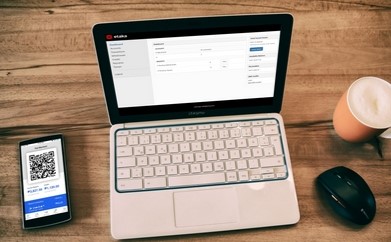 Building a mobile app is quite expensive. One reason is that developing for both iOS and Android require different codebases and separate development teams. Needless to say, operating within a tight budget is critical for a startup to survive its early stage.
To save cost without compromising the overall user experience, a careful selection of open source technologies was used. These are:
These technologies only required a single codebase to build the app for both iOS and Android. This approach essentially cut development time by half allowing Etaka to keep the cost within their budget. On top of that, the resulting app's performance is also at par with apps that were traditionally built.
How We Utilized Blockchain Technology to Build a Digital Wallet
The core of a digital wallet system is the transaction engine. The system must be reliable and hack-proof. Since blockchain provides an unalterable digital ledger for financial transactions, it is the perfect foundation for building a digital wallet system.
While blockchain is a buzzword nowadays, very few actually understand how it works and how it can benefit them. It's in Etaka's core, making them one of the few FinTech companies in the Philippines to properly implement blockchain technology.
Although blockchain is an advanced technology, it actually shortened development time by miles. Using a traditional database to record transactions would have taken more time to develop.
Siargao could soon become a cashless society

Technology is evolving much quicker than ever. It's now easier to solve complex problems with the right technology. With the first phase done, Etaka is now closer to bringing their vision to reality. Their digital wallet will soon be deployed in the island as "SIARGAO Pay".
Over 80 local businesses and merchants in Siargao have already signed up. Tourists will soon enjoy cashless transactions. Small vendors will get a sales boost as more customers use SIARGAO Pay. Etaka is a great example of how technology can be used to empower societies even in the most remote parts of the world.
Do you have a dream app but don't know where to start? Send us a message and let's talk about your vision.
It doesn't matter how difficult it sounds. We're always up for a challenge.